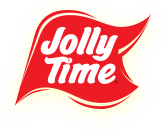 When buyers offered Cloid H. Smith less than he wanted for the corn he grew on his farm land in Sac County, Iowa he decided to cut out the middlemen and in 1914 the American Pop Corn Co. was born in Sioux City where they have been for the last 100 years. Sold under the brand name Jolly Time, the company is still in the Smith family, with 4th generation cousins running things.
The word "innovation" may not quickly come to mind when thinking about popcorn, but American Pop Corn Co. exhibits the dedication to protecting and developing unique technology seen in many companies that have survived over a century. Beginning with the patented popcorn cribs Cloid designed that "put Jolly Time Pop Corn above the rest in terms of popability" (moisture content is essential to popping performance) and continuing to their patented cleaning, drying, and sorting process called "volumization," their technology focuses on obtaining a "guaranteed pop." The company also reports innovations in packaging from the tin popcorn can to a pail (which they claim sparked the idea for the beer can), and was the first ever food brand to receive the Good Housekeeping Seal of Approval. Whether you are a classic "BlastOButter" fan or prefer one of the other versions of their popcorn, chances are you have tasted this company's product.
The company reports having contracts with several multi-generational growers, exhibiting another characteristic of the Corporate Century Club: long-term relationships with suppliers.
Welcome to the Corporate Century Club!